Feature Car - PIMP - Supercharged H3 Hummer from Woofpac Performance
photography - Chris Gentle
Join the Woofpac
The Woofpac - Supercharged H3 Hummer, smaller than a H2 and not quite military spec this H3 Hummer is an Urban Guerilla. Surprising sports cars on the Brisbane streets
Buy the Poster - support Custom Streeter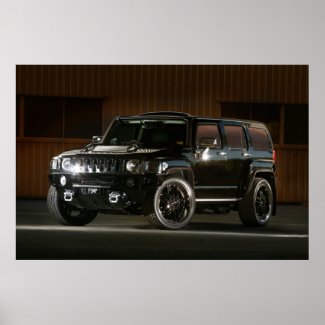 An American Urban Warrior - Hummer Poster
by
customstreeter
Become a
artwork affiliate
for Zazzle.
Tastefully styled this S15 Silvia packs heat where it counts.
Derived from the Battle Hardened Hummer H2 the H3 model is designed to take on the Urban Jungle, Modernised and popularised by the Gangster rap scene the H3 is destined for a new battleground.
Buy the Poster
190KW down at all four wheels and a gutsy amount of torque keep th
Whats happening and whats cool in the world of custom Street cars.
More conventional American Muscle cars.